One more tourney is over...
...and what a great time it was!! Our team placed second overall (I remind you it was a doubles tournament) and I must say I played one of the best battles with a rather interesting Ork army. As you can see from the pics it was a fully blown up Nob Biker Speed Freek WAAAGH!! with a double Warboss mayhem!!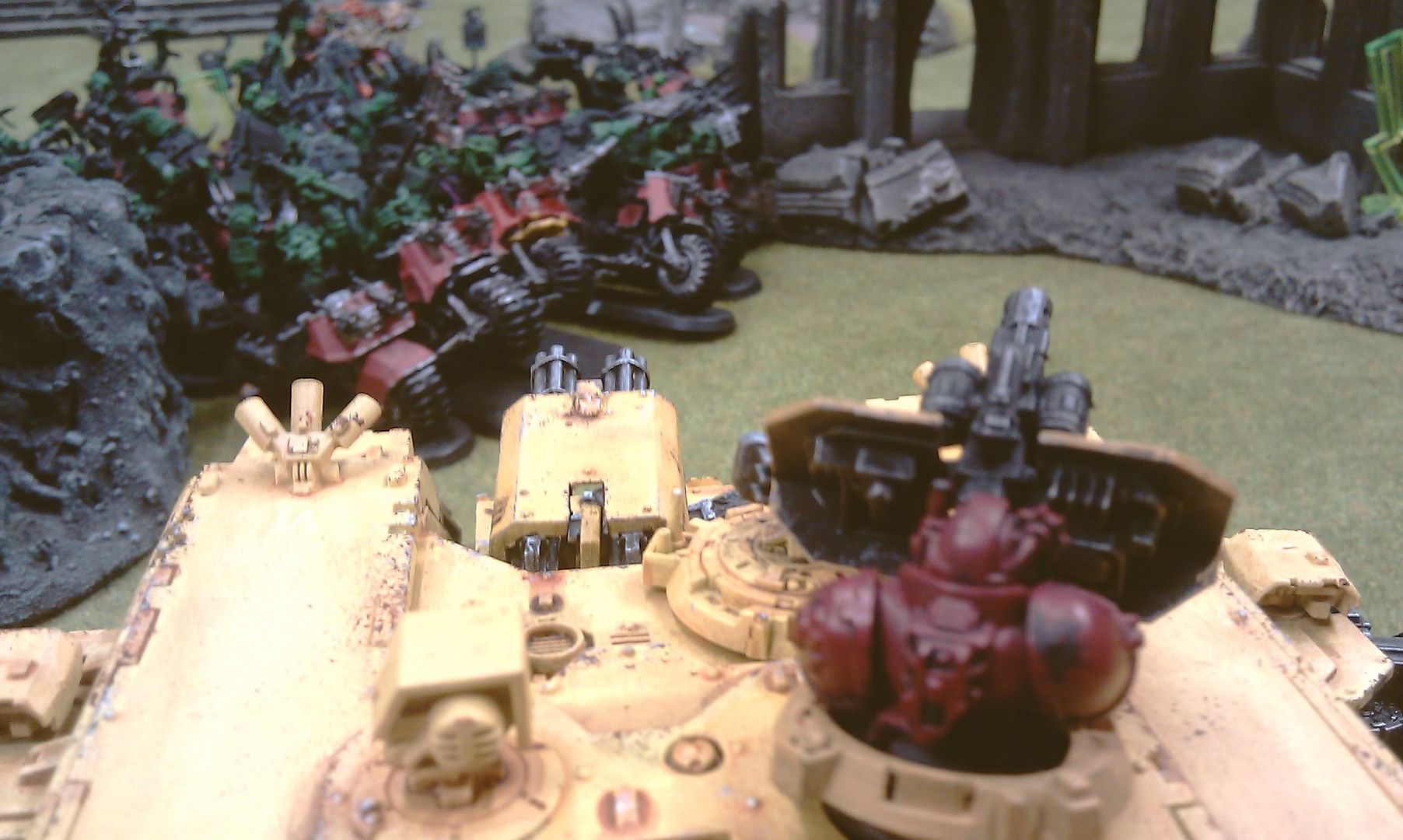 Uhh... sir I think we may have a problem....!
It was so tense trying to take all these double wounded T5 frenzied killing machines, it almost made me homesick of my own orks ...
Heres a more panoramic view of the same caption, one click before the massive close combat started!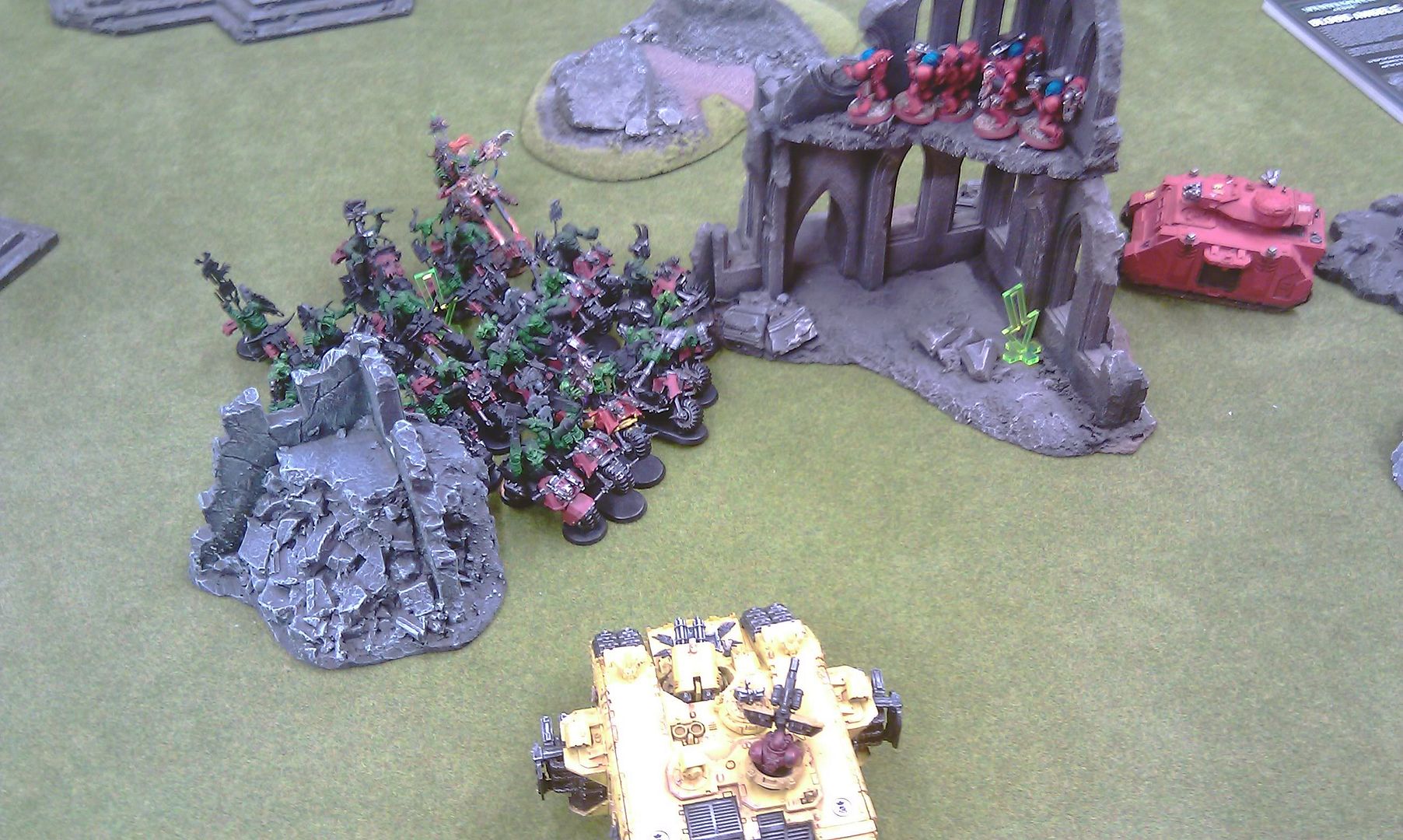 Things didn't go so well for my Termies lurking in the Raider (mainly due to my inability to roll my 2+ Armor saves... :S ) but the tides of the battle eventually turned mainly due to the great firepower that we had...
Great stuff... thats why I love this game so much!!
On to the painting table once again, more updates soon!!