Our new Warhammer table and Terrain!
Hello again! This time I would like to share with you the progress of a table that I am building with a friend.
It has always been a dream to build my own table one day, in a place where I could spread all my bits and pieces of modelling activity. A place where I could create all these terrain pieces I always wanted and play battles the way I would like.
This childhood dream has finally come to life in the past few months where I am in the process of building a Warhammer table along with a friend.
You could try and guess what is the next terrain piece prepared on the back table...not the big board, that is something for future posts to discuss... :P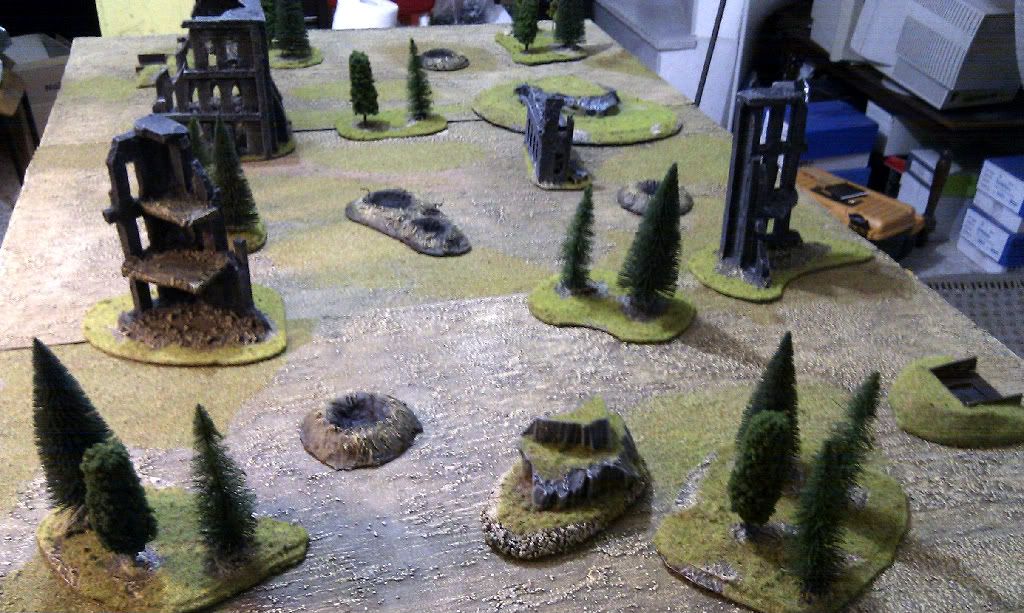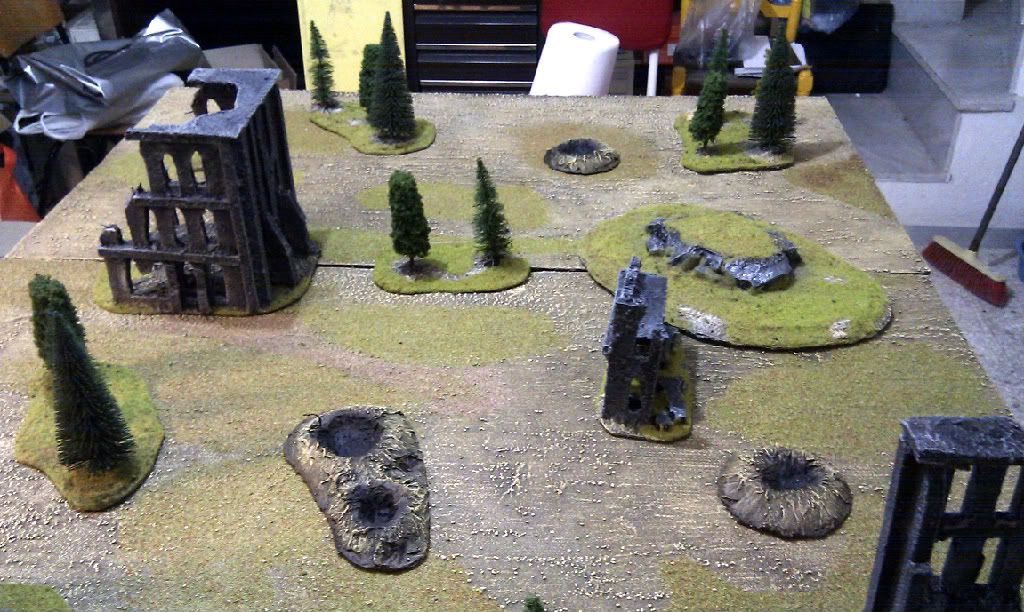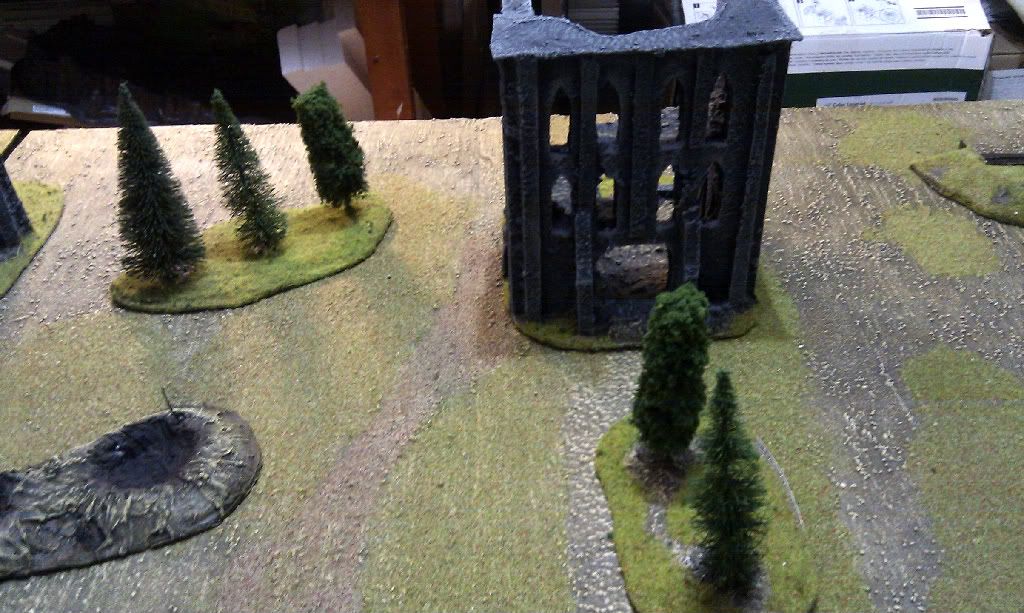 As you can see we've started by creating a generic table with lots of woods and hills, some craters and of course the regular ruins. I am really pleased with the way these pieces came out and I can't wait to play my first battle in it! Unfortunately most pics are not so good as they were taken in a hurry but I will definitely get some more good shots when I get the chance! Hopefully this will happen tomorrow so keep an eye for an update, maybe a battle report but definitely some pics.
So what do you think so far? Any terrain ideas you would like to share?